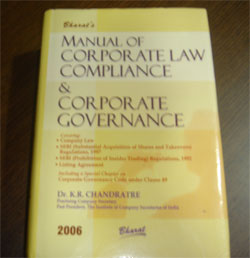 Our corporate practice caters to wide ranging legal needs of our Indian & International clients from complex structural & taxation issues to everyday contractual needs & regulatory compliances. Our advice and counsel is a comprehensive blend of business strategy, understanding of in-depth industrial and specific legal issues.
We provide a range of legal services that address most, if not all, of the stages of the business life cycle of corporate world.
A. Incorporation of Company
We may assist the Company in incorporating a wholly owned subsidiary in India. Our services in this regard shall include the followings:

Assistance in all the necessary incorporation documentation, including drafting of charter documents, board resolutions, etc;
i. Assistance in filings with the Registrar of Companies;
ii. Liasoning with the Registrar of Companies;
iii. All other related support and assistance up to obtaining of the Certificate of Incorporation.

B. Registrations with various Government Authorities

Upon incorporation of the Company, various registrations are required to be carried out with the concerned Governmental Departments:

i. Registration with the Income Tax Authorities;
ii. Registration under local Shops and Commercial Establishments Act;
iii. Registration under Central and State Sales Tax Act;
iv. Registration under Central Excise Act;
v. Registration under Provident Funds Act, if applicable;
vi. Registration under State Professions Tax Act;
vii. Registration under Employees State Insurance Act, if applicable;
viii. Any other registrations that may be required with the Governmental Departments.