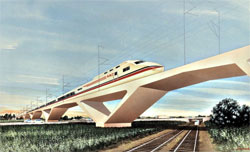 We provide legal services for a whole range of property transactions. Our services include title investigation, advice on structuring and negotiations for purchase, sale and development of residential & commercial projects.
Our Firm shall advise and render opinion on property related issues including commercial negotiations, extensive due diligence of property, preparation of title report, drafting/vetting of Joint Development Agreements, Sale Deed, Lease deed, finalizing the instruments, advice on stamp duty implications and registration of such instruments as and when occasion arises.

Infrastructure Projects
With the recent government initiative of allowing foreign participation in infrastructure development, this area is witnessing a major growth and displays high potential in future.
Our specialty area is in advising on infrastructure development projects and our focus areas are:
1. Advise on legal and regulatory framework;
2. Advising on license and other related issues;
3. Drafting/reviewing license/service agreements regulatory issues;
4. Reviewing, drafting and other project specific Contracts.