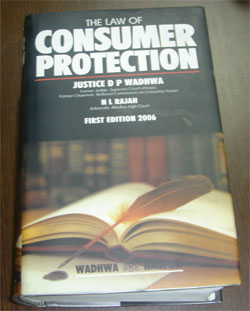 A consumer is a user of goods and services for purposes other than commercial. A consumer is recognized to have the following three rights in respect of the goods or services: -
1. Right to safety
2. Right to be informed
3. Right to choose
The consumer awareness over the years has increased considerably. The consumer forums have become active, so much so that a student is declared to be a consumer and the institution - a service provider and in consequence - delay in conducting examination or declaring results have been considered as a 'deficiency in service'. This very often results in manipulative consumers taking undue advantage of their favourable position.
Our team of experts not only protects consumers from being exploited at the hands of unscrupulous service and goods providers but also prevents the later from being harassed by frivolous allegations of manipulative consumers.